Investing in Casinos – Risky Gambling or Reliable Profitable Business
Gambling has been around since the dawn of man, it has undergone many changes over the centuries and millennia, and people's attitudes towards gambling entertainment have always changed. In some ages such hobbies were not shameful and prevailed in all walks of life, while in others they were declared a shameful pursuit and banned by church and state. Today, the gaming industry has emerged from the shadows and grown into a multi-billion dollar industry. However, this has not translated into a clearly positive attitude towards gambling in society.
Gambling business is a lucrative money making opportunity
The governments of most countries in the world have established clear rules for the government to regulate the gambling business. A total ban on organized gambling was introduced somewhere, but more often than not the authorities just kept such activities under strict control. The practice is associated with popular stereotypes of gambling addicts and bankrupts, of corporations laundering the proceeds of crime, and of gambling establishments defrauding customers. After the advent of online casinos, when every internet user could gamble, they started talking about it all over again.
Dry facts can dispel the underworld aura that some public figures and organizations try to bestow on casinos. Putting this situation in perspective allows us to see that gambling is a human need, part of responsible business conduct, and an essential part of the global economy.
Big corporations invest heavily in gaming, employ thousands of people, and collect millions of dollars in taxes from the state. The market's biggest player, Las Vegas Sands, which owns casinos in the U.S., Singapore and China, raked in $3.58 billion in profits in the first six months of 2018 alone. Revenue from the Macau gaming zone accounts for more than 70 percent of the regional budget. In 2017 alone, Russian casinos added more than 5 billion rubles to the state coffers. By the way, according to experts, before the law on the formation of gambling zones in Russia came into force, the turnover of the gambling industry was 4.6 billion dollars!
Gambling areas such as "Azov-City", "Krasnaya Polyana", "Siberian Coin" and "Primorye" are popular among Russian gambling fans and foreign tourists. For lodging at casino-hotel complexes during high season, visitors must book rooms months in advance of planned travel. The special area not only builds casinos and hotels, but also concert halls, restaurants and amusement parks. It is planned to open 16 hotels, 10 luxury villas, a large exhibition center, a yacht club and other facilities in Primorye by 2025.
Main investment areas
Investing in the gaming business is not limited to building luxurious gaming and entertainment complexes. Investments may be related to developing gaming equipment and software for them. Many companies are now interested in producing modern slot machines for use in land-based facilities, which are in great demand among players. Additionally, software developers can create virtual slot machines for online casinos.
Main Areas to Invest in Casinos
There is a lot of money in the gambling industry, but it is difficult for Russian investors to decide on the type of investment. Domestic companies are just beginning to dominate the market, and predicting which segment will grow the fastest is not an easy task. In this matter, it is customary to focus on foreign experience, however, player preferences and commercial profitability differ between the West and Russia.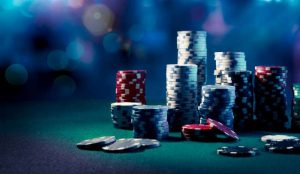 Affordable Ways to Invest in Casinos
The most obvious directions to invest in the gaming industry:
Start your own online casino, or create a successful business model on behalf of a big player in the market;
Acquire interests in existing companies that develop virtual gaming entertainment;
Acquisition of shares in brick-and-mortar casinos, gaming companies, or other companies operating in the gaming market;
Start your own business developing or distributing software for online casinos or brick-and-mortar gambling establishments.
Investing in Casinos: Major Myths
Many investors do not seriously consider investing in the gaming business due to myths that exist in the gaming industry:
The investment in an online casino or bookmaker must be large. This is not the case, as most young projects in this segment are willing to attract very small amounts of funding. Another thing is that the income from the minimum investment will be rather limited.
Financing a gambling business involves significant risk. Gambling is more strictly regulated by the state than most other sectors of the economy. Therefore, there is no special risk requirement for investing in gaming business, and there is a possibility of losing money in any field.
Investing in a casino or bookshop requires specific knowledge. Business acumen and proper handling of money is not taught in any university. Successful investors independently research any topic and develop a business plan. You can also always turn to qualified experts who will help you understand the intricacies of the gaming and sports betting industry.